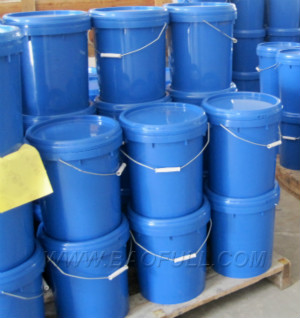 Stannous Sulphate
---
Product name

Stannous Sulphate

Synonyms:

Tin(II) Sulphate, Stannous Sulfate, Tin Sulfate

Molecular Formula

SnSO4

Molecular Weight

214.75

Properties

White or off-yellow crystal powder. It is stable at 360

and then decompound to alkali salt above this temperature. It will be oxidized and turn to yellow when it is exposed in air.

Risk Phrases

R36/37 Irritating to eyes and respiratory system.

Safety Phrases

S26 in case of contact with eyes, rinse immediately with plenty of water and seek medical advice.

CAS NO.

H.S.Code

28332990

Standard of GB/T23839-2009

GUARANTEED SALES SPECIFICATIONS

Item

Standard

SnSO4 %

99.0 min

Sn %

54.7 min

As %

0.001 max

Fe %

0.005 max

Pb %

0.02 max

Sb %

0.01 max

Cl %

0.005 max

HCL-inslo.mat

0.005

Alkaline metal & Alkaline earth metal %

0.10 max

Packaging

25kgs net in plastic drum or as required by customers.

Uses/Applications

Commonly used in acid tin plating baths, liquor finishing and drawing of steel wire. It delivers a high current efficiency and smooth, fine grained deposits.
Note: Special requirements should be decided through negotiation between the seller and the buyer.
Navigation
Scan the QR Code
Contact Us
Phone:+86-772-3821109
Fax:+86-772-3816692
E-mail:baofull@baofull.com
Web:www.baofull.com / www.baofull.com.cn

Address:Room No.2-7-4, Dan Gui Yuan, No.8 Chenhua Road, Liuzhou, Guangxi, China 545005